Viveo Health
Design  •  Web  •  CRM  •  iOS / Android
Viveo Health is a telemedicine platform that allows each doctor to sign up and see patients remotely via video link or meet in person. Meanwhile, the patient can avoid waiting in line and quickly contact the doctor to discuss health issues.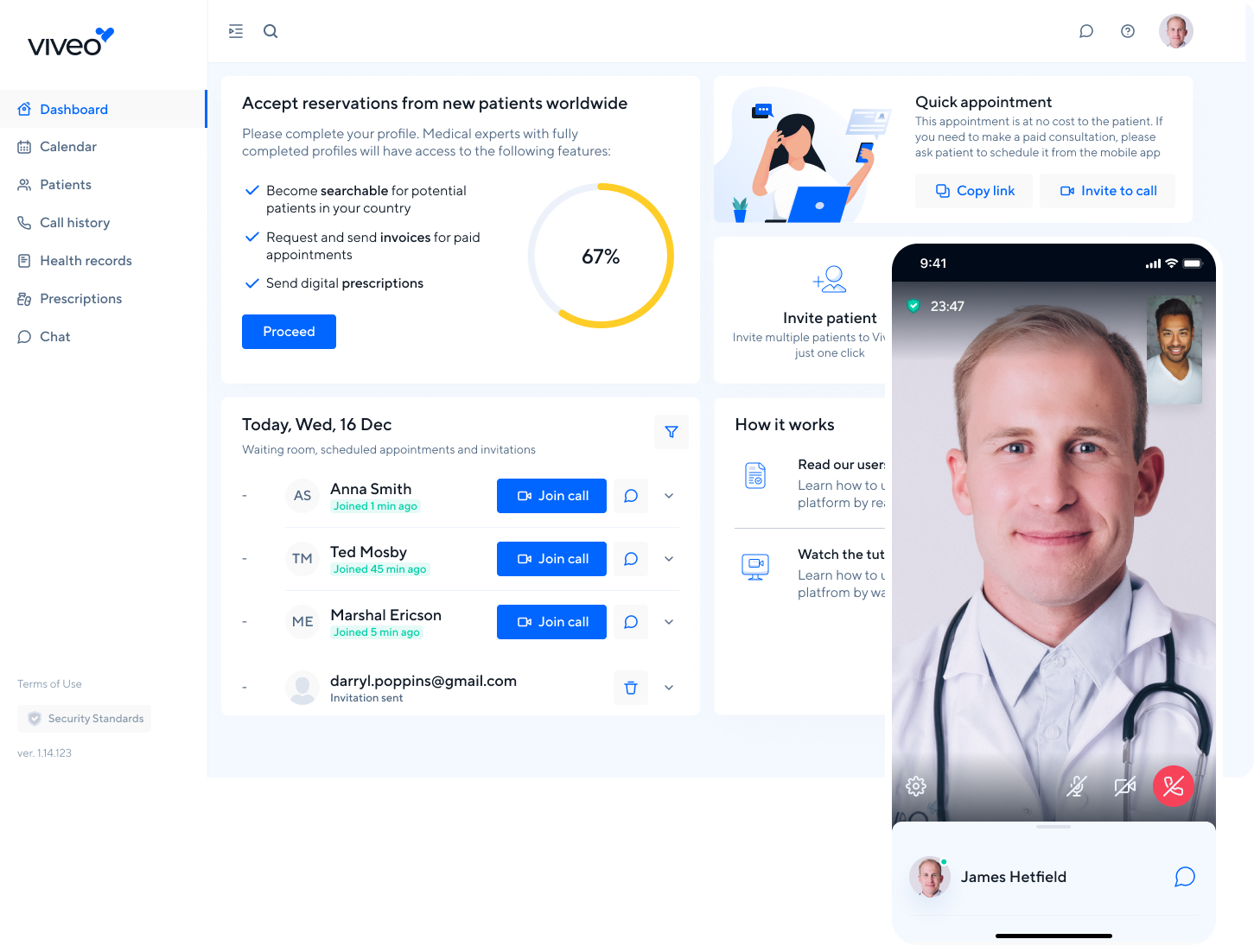 Responsibility areas
In cooperation with JITMeal team, M-One has been responsible for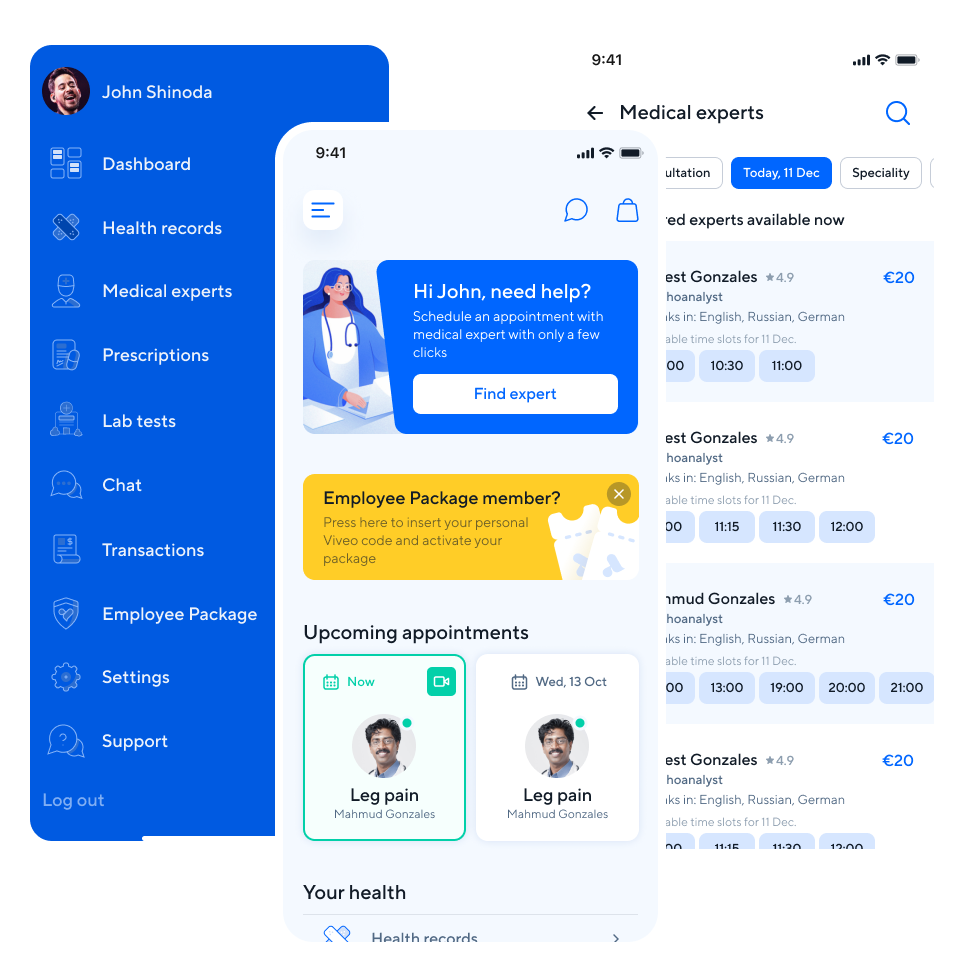 Overview
The M-One team has been with Viveo Health since the beginning. In cooperation with Viveo Health team and the stakeholders, we have established and managed the fluent flow of the product growth and development processes of the platform.
Roadmap planning, platform architecture design for both web and mobile, coding and with best practices and refactoring were the main focus for our team.
We have been working hard on a Viveo Health platform and for almost 3 years and developed stable version of the following modules:
doctor's dashboard including appointment lists, video calls, calendar and scheduling and many more
patient profile including health records, chronical deceases, prescriptions and lab tests
mobile app for the patient to schedule an online meeting, get help and following prescription for the pharmacy
module for employer to manage health insurance packages of the employees
… and many more
Work with us
Get in touch with our team
We're eager to hear about your product, ideas, or anything else our development team can assist you with.