CYBR
CYBR.ai aims to raise the cyber security awareness level of companies' employees. It suggests state of the art personalized attack simulations generated by its Breach AI engine and next-generation awareness training laser-focused on individual weaknesses through its Teach AI.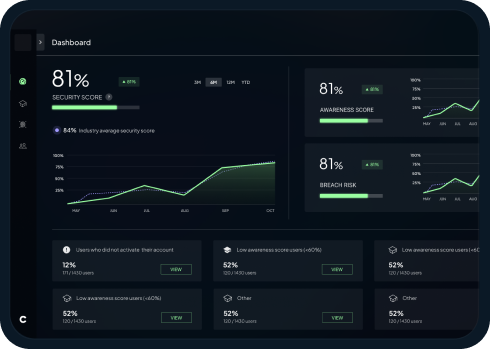 Responsibility areas
In cooperation with CYBR team, M-One has been responsible for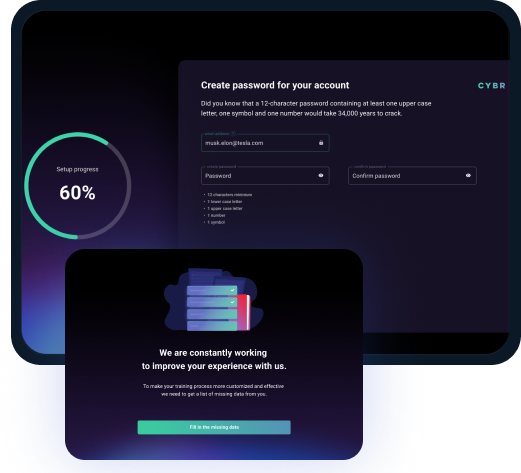 Overview
The M-One team has established and managed the fluent flow of the product growth and development processes of the CYBR.ai platform. Market research, new product formulation and inclusion in the roadmap, platform architecture improvement, coding and with best practices and refactoring were the main focus for our team.
In a very short period of time the M-One team in cooperation with CYBR developers managed to create a stable version of the product which allowed the company to obtain a high level of user satisfaction, to involve a list of new customers who believe in the future of the CYBR.ai product.
In April 2022 CYBR raised 1.7m EUR from several investors.
Work with us
Get in touch with our team
We're eager to hear about your product, ideas, or anything else our development team can assist you with.