Admirals
Admirals Academy is an educational app that enhances the trading platform experience. It offers diverse resources like courses, webinars, and podcasts to improve trading and investing skills. Users can also practice trading in a risk-free environment using the demo account feature.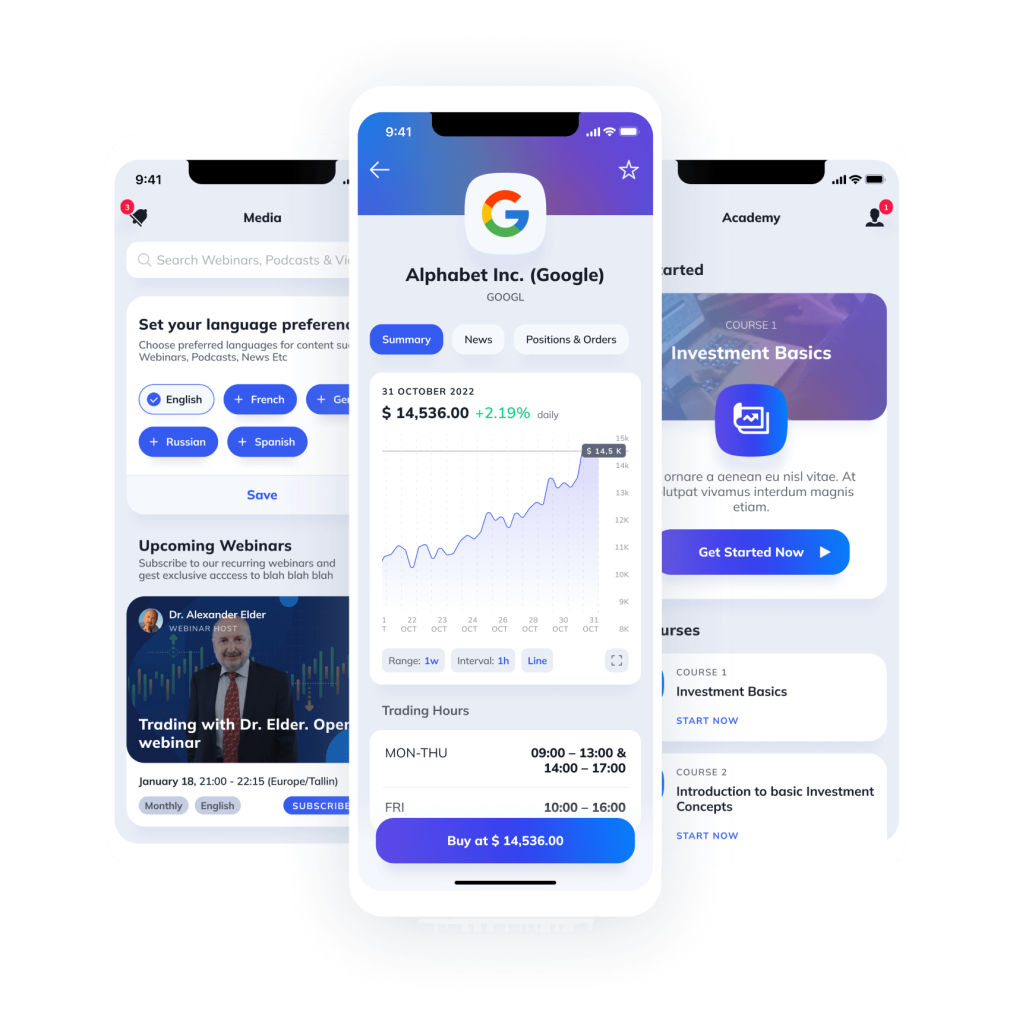 Responsibility areas
In cooperation with Admirals team, M-One has been responsible for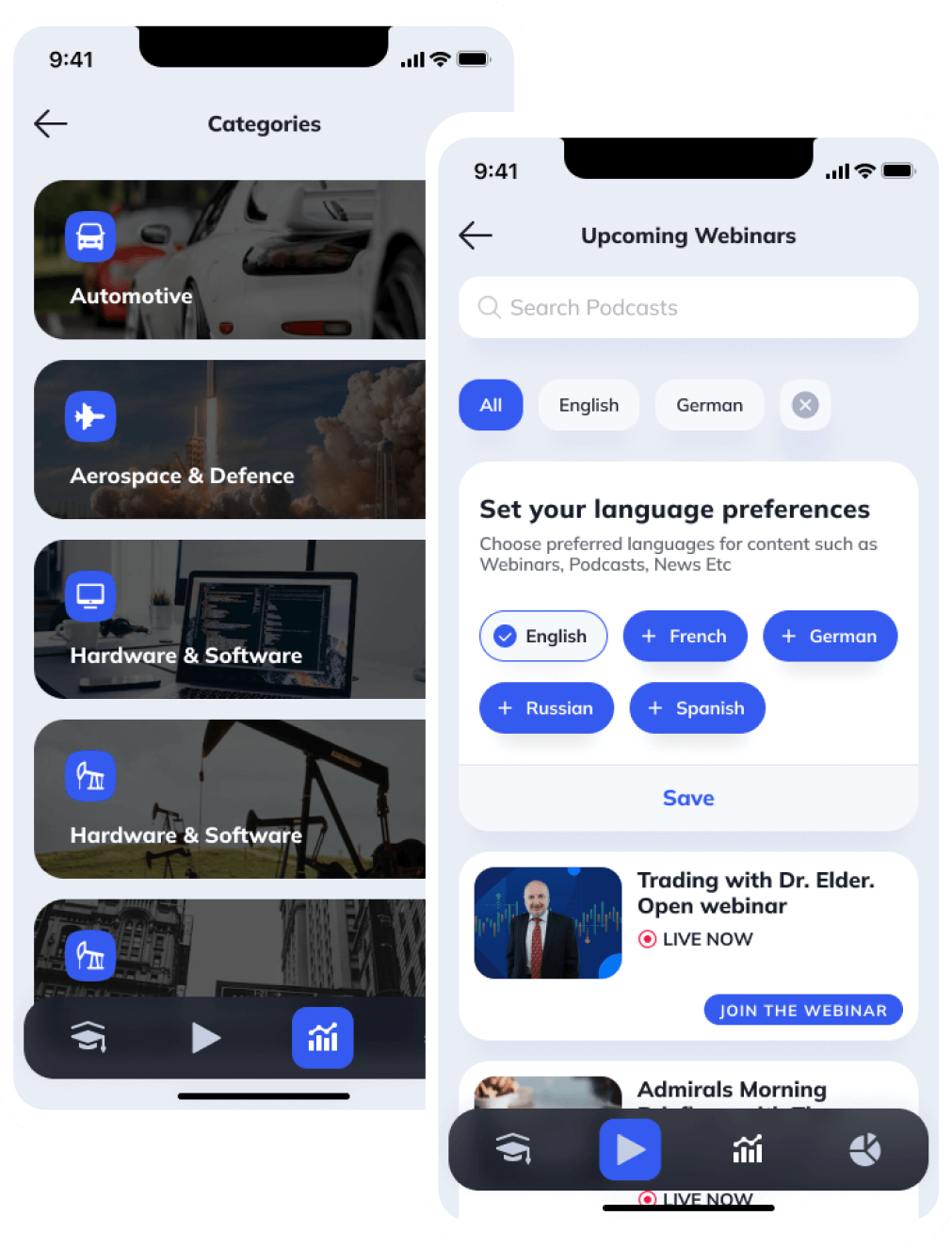 Overview
The Admirals Academy project brings together multiple services from Admirals Markets to create a comprehensive platform for people to learn, practice, and excel in trading. However, creating a unified app posed challenges in terms of user-friendliness. We successfully tackled these challenges through the following approaches:
Effective project management ensured minimal user interactions were required to complete actions.
A highly intuitive and user-friendly design was implemented, making the app accessible and easily understandable for users of all levels.
Our skilled team of front-end developers efficiently translated all the concepts into a functioning app within tight timelines.
Work with us
Get in touch with our team
We're eager to hear about your product, ideas, or anything else our development team can assist you with.